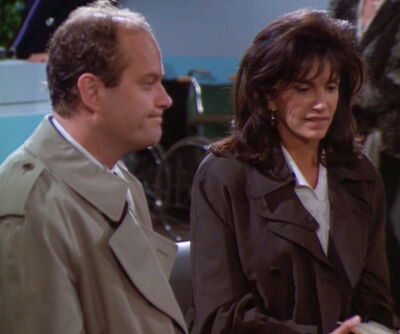 Kate Costas (Mercedes Ruehl) is one of several KACL station managers before Kenny. Frasier and Kate have a love-hate relationship finding themselves on opposite sides on programming decisions and union negotiations. They have a brief affair before Kate leaves to accept a management position at a Chicago station.
Ad blocker interference detected!
Wikia is a free-to-use site that makes money from advertising. We have a modified experience for viewers using ad blockers

Wikia is not accessible if you've made further modifications. Remove the custom ad blocker rule(s) and the page will load as expected.