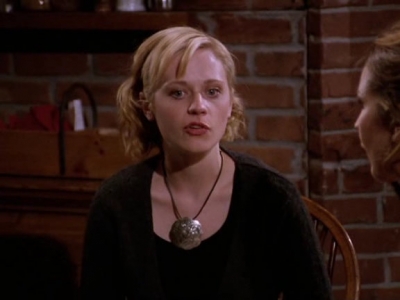 Jen Doyle
(Zooey Deschanel) is Roz's 'pushy and opinionated' cousin who visits her in Seattle. Her judgmental attitude irritates Frasier and Roz finds she cannot maintain the all night partying that Jen prefers. She forms an unlikely friendship with Kenny Daly who is inspired by her spontaneity and passion for traveling in Kissing Cousins.
Ad blocker interference detected!
Wikia is a free-to-use site that makes money from advertising. We have a modified experience for viewers using ad blockers

Wikia is not accessible if you've made further modifications. Remove the custom ad blocker rule(s) and the page will load as expected.