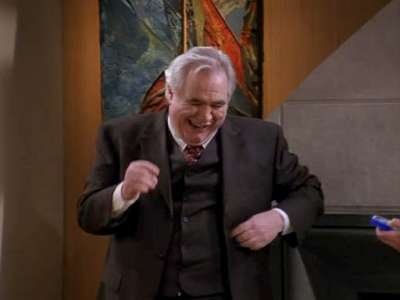 Harry Moon
(Brian Cox) is Daphne's father. Although he is an alcoholic and a layabout (who supports his drinking on the money given to him by men who attempt to impress their girlfriends by pretending to hit Harry after he pretends to chat up their girlfriends), his relationship with Daphne is closer than the relationship between Daphne and her mother. Seemingly trapped in a long-suffering marriage with his wife, he eventually left her. With Niles' intervention, they attempted a reconciliation, but it was short-lived, and Harry Moon eventually returned to England.
Ad blocker interference detected!
Wikia is a free-to-use site that makes money from advertising. We have a modified experience for viewers using ad blockers

Wikia is not accessible if you've made further modifications. Remove the custom ad blocker rule(s) and the page will load as expected.