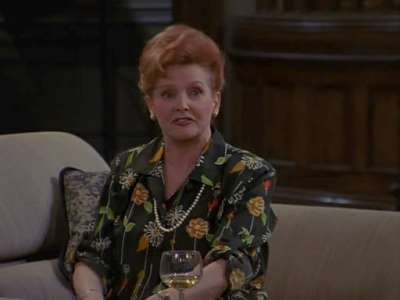 Gertrude Moon
(Millicent Martin) is Daphne's mother. The two have a difficult and complex relationship, and Daphne appears to dislike her mother immensely while still remaining intensely loyal and subservient to her. Domineering and conniving, Gertrude is doting and always forgiving towards her son Simon's selfish behavior but is hyper-critical of her ever-supportive and long-suffering daughter, frequently guilting Daphne into providing what she wants. When Gertrude leaves her husband she goes to Seattle. There she unsuccessfully tries to start a romance with Martin and briefly lives with Niles and Daphne, where she quickly overstays her welcome. When Daphne finally snaps and throws her out, she immediately breaks down with guilt, Niles offers to move her to an apartment of her own so that she can remain in Seattle with her daughter.
Ad blocker interference detected!
Wikia is a free-to-use site that makes money from advertising. We have a modified experience for viewers using ad blockers

Wikia is not accessible if you've made further modifications. Remove the custom ad blocker rule(s) and the page will load as expected.