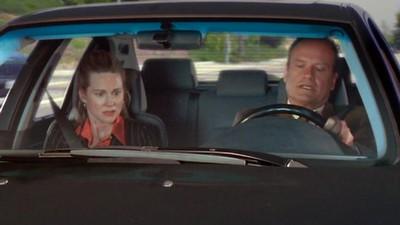 Charlotte Connor
(Laura Linney) is a matchmaker recently arrived from Chicago and Frasier's final love interest on the series. Frasier initially hires her to set him up with someone following a particularly grim period regarding his romantic prospects, only to find himself falling in love with her. She eventually returns his feelings, but the relationship is forced to end prematurely when Charlotte, having bought back her old business from her ex-husband, moves back to Chicago. Frasier, initially claiming not to have any regrets about letting her go, accepts a high-paying job offer in San Francisco. The series ends with Frasier on a plane, but it is revealed at the last minute that he had chosen love over career as the plane lands in Chicago, where he hopes to reunite with Charlotte. Linney won an Emmy for her performance.
Ad blocker interference detected!
Wikia is a free-to-use site that makes money from advertising. We have a modified experience for viewers using ad blockers

Wikia is not accessible if you've made further modifications. Remove the custom ad blocker rule(s) and the page will load as expected.